Light is Calling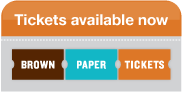 In collaboration with Tuesdays@Monk Space we present the Lyris Quartet – Alyssa Park, Luke Maurer, Shalini Vijayan, and Timothy Loo – in an evening of new and classic music for strings and electronics. The program explores the rich sonc variety of the string quartet, from the lushest romantic swells to the most intricate counterpoint. Frances White's a veil barely seen, inspired by the ancient Chinese elements, incorporates field recordings of water. Kurt Rohde's Who's There? re-imagines Hamlet, while in Tarantella Carbine Caroline Louise Miller simultaneously explores neo-romanticism, heavy metal, and experimental techno. Iconic trailblazing composer Paul Lansky takes a page from Beethoven, incorporating the pre-performance tune up into his trio As If, and Michael Gordon powerfully reacts to the events of September 11, 2001 with Light is Calling. Finally, the West Coast premiere of Judith Shatin's symphonic poem for string quartet, Elijah's Chariot, features all four members of the Lyris Quartet, with each instrument representing one wheel of the prophet's fiery conveyance to Heaven.
LIGHT IS CALLING
Tuesday, October 8th, 2013 - 8:00pm
Monk Space
4414 West 2nd Street
Los Angeles, CA 90004
$20, Students/Seniors $15
PROGRAM
Frances White: A veil barely seen
Kurt Rohde: Who's there?
Caroline Louise Miller: Tarantella Carbine
Paul Lansky: As If
-intermission-
Michael Gordon: Light is Calling
Judith Shatin: Elijah's Chariot
ABOUT THE LYRIS QUARTET
The Lyris Quartet is a Los Angeles based string quartet. The quartet was created from a conversation between violinist Alyssa Park, who has enjoyed an illustrious career as an international soloist and is the youngest prizewinner in the history of the Tchaikovsky International Competition and violinist Shalini Vijayan who has built a career as an advocate of modern music as a member of Grammy nominated groups, Absolute Ensemble and Southwest Chamber Music. Drawing on their diverse backgrounds, these musicians chose to create a string quartet that could encompass their love for both standard and modern repertoire and commission works from living composers. Violist Luke Maurer and cellist Timothy Loo joined the group and Lyris was formally founded in 2008.